Sterile Non-Treated U-Bottom 96-Well Cell Culture Plates - Pack of 100
By:Admin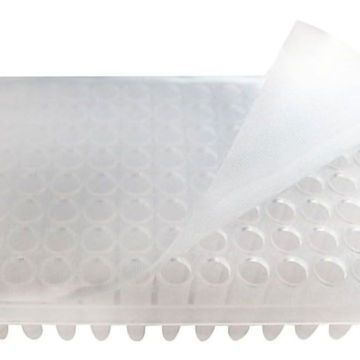 Introduction

Cell culture is an essential technique used in many fields, including biotechnology, medical research, and pharmaceutical research. It involves growing and maintaining cells from different organisms under controlled conditions in a laboratory setting. Researchers use cell culture plates to cultivate cells efficiently.

In this blog, we will discuss 96-well cell culture plates, particularly U-bottom, non-treated, sterile plates, and their use in cell culture applications.

What is a 96-Well Cell Culture Plate?

A 96-well cell culture plate is a multi-well plate used to grow and maintain cells in vitro. It consists of a plastic plate with 96 individual wells, each with a capacity of 0.32 ml. The wells are arranged in a 12 x 8 matrix, which makes it easy for researchers to handle and analyze multiple samples simultaneously.

U-Bottom vs. Flat-Bottom Plates

One of the critical differences between cell culture plates is the shape of the bottom of the wells. U-bottom plates have a U-shape bottom, which provides more surface area for cell growth and better cell retention compared to flat-bottom plates. Additionally, U-bottom plates are useful for applications such as sedimentation assays and suspension cell culture.

Non-Treated vs. Treated Plates

Cell culture plates can either be treated or non-treated. Non-treated plates have no surface treatment, which allows researchers to covalently attach various coatings, such as extracellular matrix proteins or growth factors, to the wells. This feature makes non-treated plates ideal for cell differentiation studies and applications that require specific cell culture conditions.

On the other hand, treated plates come with a surface treatment that enhances cell attachment. For instance, poly-L-lysine or collagen coatings improve adhesion, while poly-D-lysine coatings facilitate in suspension culture applications. Treated plates are suitable for standard cell culture and analysis experiments.

Sterilization

Cell culture plates must be sterile to prevent contamination by unwanted microbes. Manufacturers use various sterilization techniques, such as gamma irradiation, ethylene oxide treatment, and autoclaving, to ensure sterility. Additionally, the plates are packaged in a controlled environment to prevent contamination during shipping and storage.

Applications

Cell culture plates have numerous applications in various fields. Here are some of the common applications of 96- well cell culture plates:

1. Drug Discovery

Cell culture plates are used extensively in the drug discovery process to screen potential drug candidates for their efficacy and toxicity. The 96-well format allows for high throughput screening of multiple compounds simultaneously.

2. Cell-Based Assays

Cell-based assays are used to measure cellular responses to different stimuli, including drugs, toxins, and environmental changes. The 96-well format allows for the measurement of multiple assays simultaneously.

3. Stem Cell Research

Stem cell research requires specialized culture conditions, such as specific extracellular matrix coatings, to maintain cell viability and differentiation. Non-treated 96-well plates provide researchers with the flexibility to coat the wells with their preferred coatings for better stem cell culture.

Conclusion

96-well cell culture plates are versatile tools in cell culture applications. The U-bottom, non-treated, sterile plates offer a high surface area for cell attachment, better cell retention, and flexibility to customize the culture conditions. In addition, the 96-well format allows for high-throughput screening and simultaneous analysis of multiple samples. When choosing the right cell culture plate, it's essential to consider the application, surface treatment, and shape of the bottom for optimal cell culture conditions.