1, Vertical Laminar Flow Clean Bench, two persons can operate on one side.
2. Different wind speed modes are available,low noise.
3, The

clean bench

is made of 304 stainless steel.
4, With pre-filter, it can effectively intercept large particles and impurities. Filtration efficiency reaches 99.99%, with filter life monitoring function.
5, Standard with breeze speed sensor, It can dynamically monitor vertical wind speed in real time.
6, 5° inclination Angle design, it is convenient to operate.
7, Standard uv lamp and fluorescent lamp, linkage control.
8, With uv lamp reservation or timing function, alarm function, to ensure the safe use of equipment.
9, LCD screen large display. Real-time display of wind speed, flow, temperature, time, life, system status and other information.
Universal electrical outlets.Two standa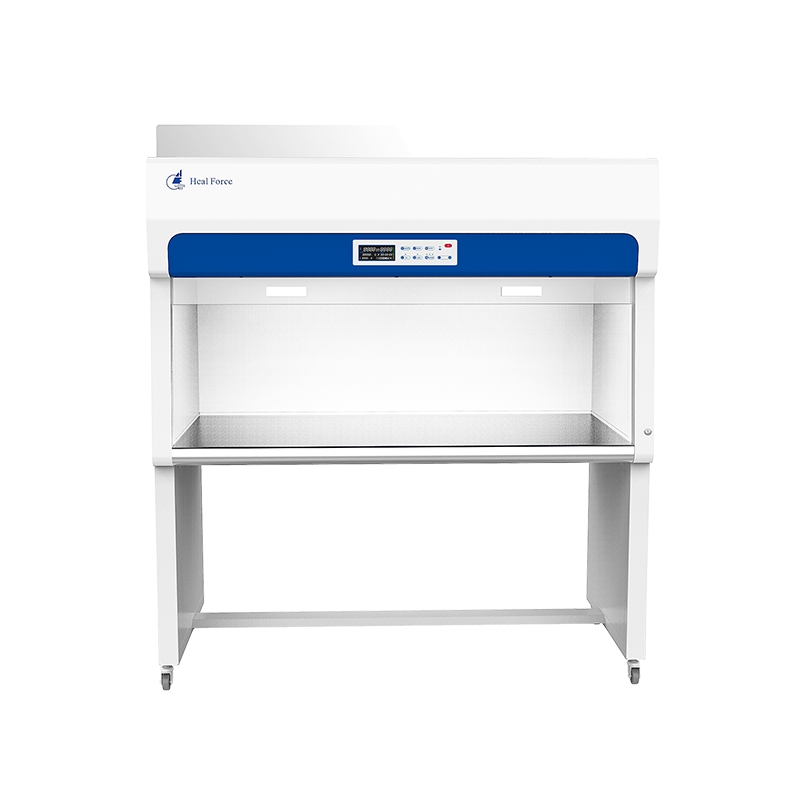 | | |
| --- | --- |
| Product Name | Vertical Laminar Flow Clean Bench |
| Product Model | AlphaClean1300 |
| External Dimensions (W×D×H) | 1500*1630*760 |
| Working room size (w/h/d) mm | 1380*510*650 |
| Vibration amplitude um | ≤5 |
| Illumination Lx | ≥300 |
| Cleanliness ISO | Class 5 (Class 100) |
| Average wind speed m/s | 0.30-0.60 range |
| Power supply | 220v±10% 50Hz |
| Average wind speed | ≥0 . 3m/s(adjustable) |
| Noise | ≤63dB(A) |
| Light intensity (Lux) | 750 |
| Rated power (VA) | 450 |
| Operation persons | Two persons on the one side |
| RMS | ≤5um |
| HEPA filter | For particals>0.3um,filtration efficiency >99.99% |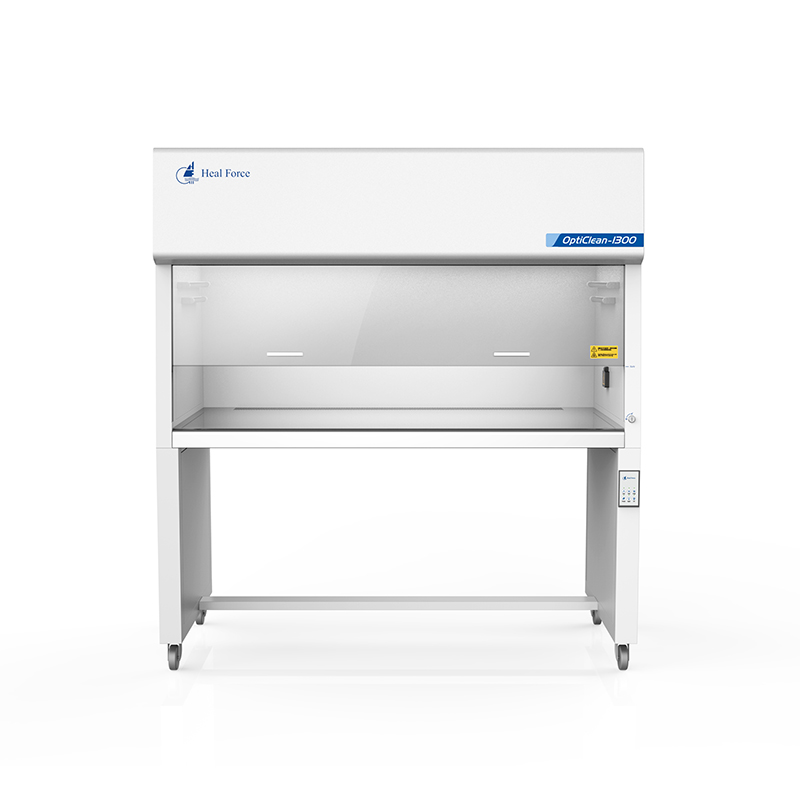 | | |
| --- | --- |
| Product Name | Vertical Laminar Flow Clean Bench |
| Product Model | OptiClean 1300 |
| External Dimensions (W×D×H) | 1500*730*1640 mm |
| Working room size (w/h/d) mm | 1400*650*510 |
| Vibration amplitude um | ≤5 |
| Illumination Lx | ≥300 |
| Cleanliness ISO | Class 5 (Class 100) |
| Average wind speed m/s | 0.30-0.60 range |
| Power supply | 220v±10% 50Hz |
| Average wind speed | 0.30 ~ 0.6om/s(Adjustable) |
| Noise | ≤65dB(A) |
| Light intensity (Lux) | ≥300 |
| Rated power (VA) | 550 |
| Operation persons | Two persons on the one side |
| RMS | ≤5um |
| HEPA filter | For particals>0.3um,filtration efficiency >99.99% |